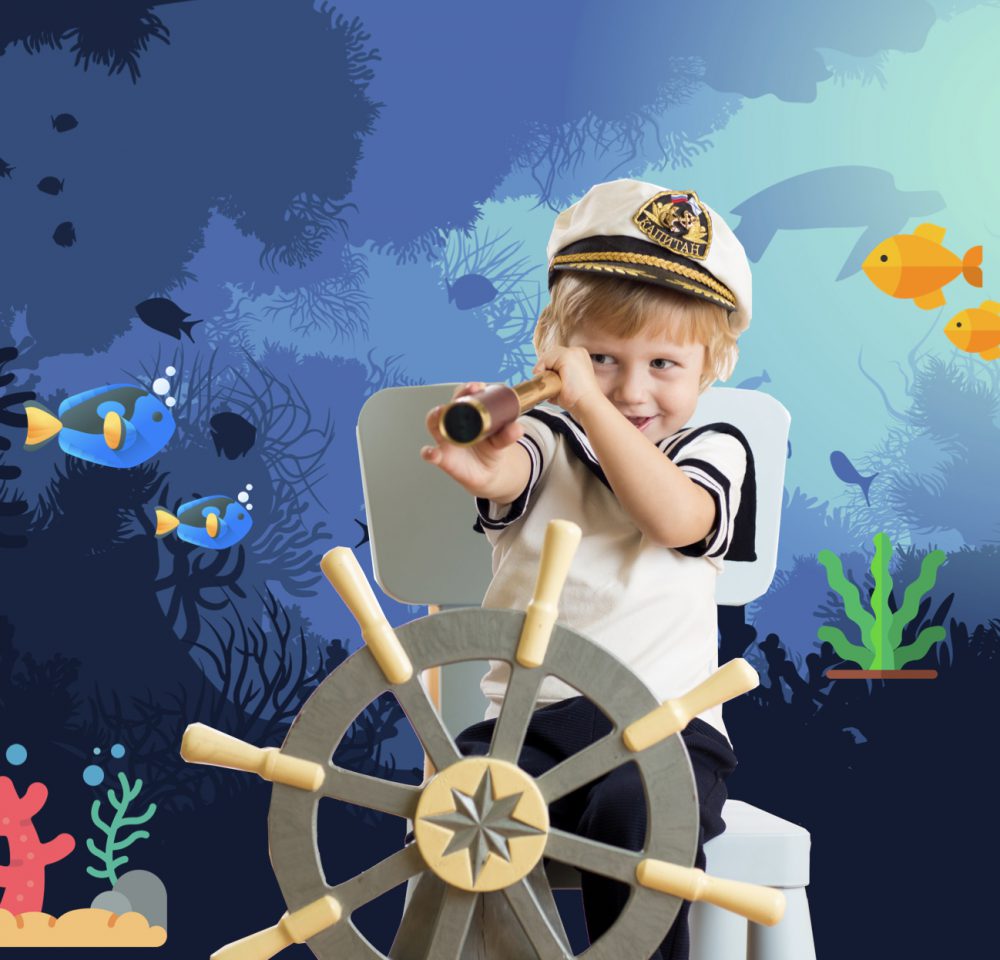 FOR KID AGED 6 - 7 YEARS
DEEP SEA EXPLORERS (6 – 7)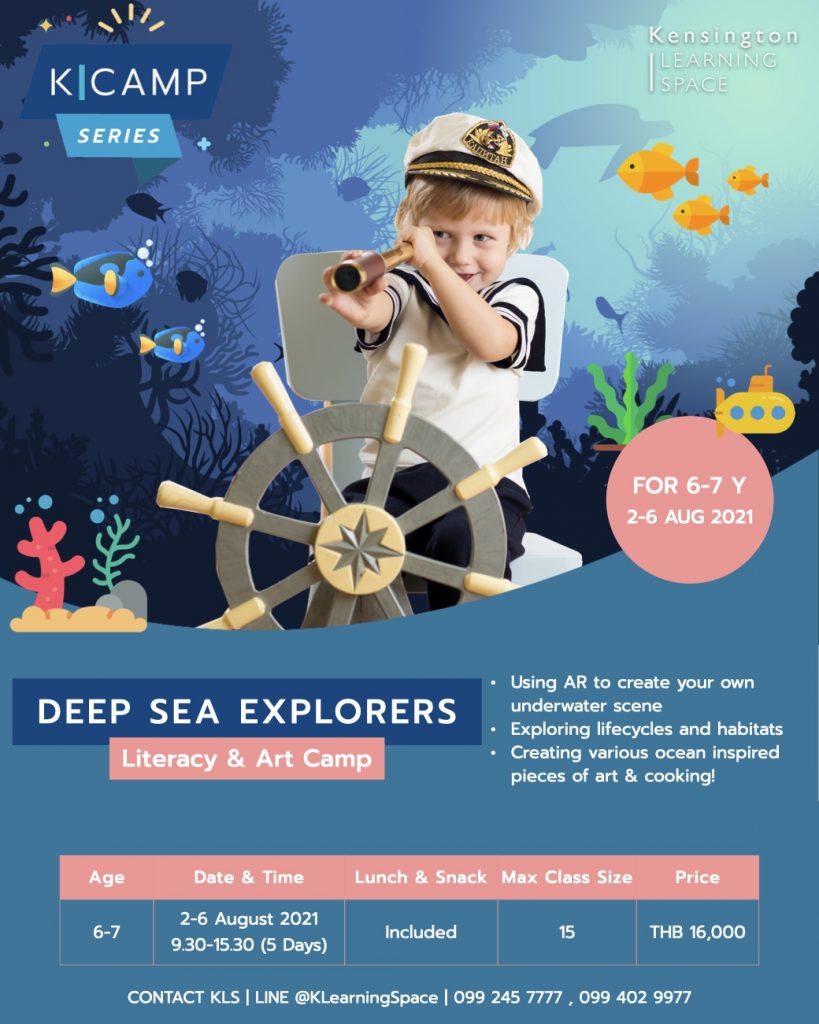 The supervillain known as 'The Sponge' has a plan to drain the world's oceans. To stop him, we need to answer questions all about the ocean and break the code.
---
จอมวายร้าย 'The Sponge' กำลังวางแผนจะสูบน้ำทะเลจนหมดโลก! มีแต่น้อง ๆ ผู้กล้าเท่านั้นที่จะหยุดความชั่วร้ายนี้ได้ น้อง ๆ จะต้องใช้ความรู้ทางทะเลทั้งหมดที่มี สร้างผลงานศิลปะเกี่ยวกับสัตว์ทะเล ใช้ทักษะในการคิดวิเคราะห์ อ่าน เขียน สร้างสภาพแวดล้อมทางทะเลเสมือนจริงผ่านเทคโนโลยี AR และทำคุกกี้รูปเต่าทะเลเพื่อไปต่อกรกับวายร้ายที่จะมาทำร้ายทะเลของเรา!
Date / Time
2 - 6 August 2021
9.30 - 15.30
CLASS INCLUDES
Using AR to create your own underwater scene
Exploring lifecycles and habitats
Creating various ocean-inspired pieces of art & cooking!
THIS CLASS NURTURES
| | |
| --- | --- |
| | WRITING |
| | UNDERSTANDING OF THE WORLD |
| | ICT LITERACY |
| | READING |
| | SOCIALISING |
| | |
| --- | --- |
| | RESPECTFUL |
| | CONFIDENT & HIGH SELF ESTEEM |
| | SUSTAINABLE THINKER |
| | DYNAMIC AND FLEXIBLE |
| | SOCIALLY AND CULTURALLY AWARE |